Hollywood Couples Who Have Withstood The Test of Time
We all know relationships are complicated. The "for better or for worse" thing may have worked for many, but there are still marriages that fall apart. In Hollywood, it's rare to find couples who remain together since there are intense demands on time, affection, and attention that may be hard to achieve amidst a busy career. However, although several Hollywood marriages have fallen from grace, some managed to withstand the test of time and pressure, and of course, the gaggles of paparazzi.
While some have made it through reported breakups and cheating accusations, all celebrity couples had to deal with the rigors of fame. A few of them have chosen to keep their marriages private, while others opt to give their fans a preview of their love stories.  Who could blame them, though? Hollywood is such a volatile and unpredictable place for everyone.
So, which A-list couples have jumped the bumps and made it to the other side? Let's find out. See how your favorite celebrity couples have remained together through the highs and lows, and perhaps pick up their investments in making love last:
Anne Hathaway & Adam Shulman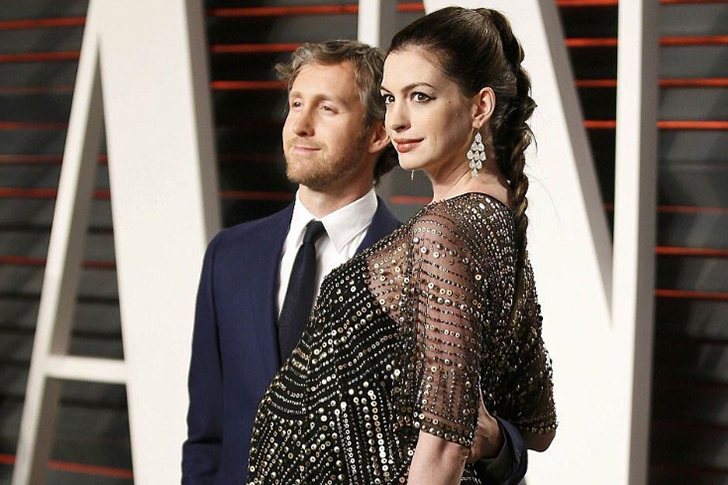 Most people didn't know about Adam Shulman until he began dating everyone's favorite Hollywood actress, Anne Hathaway. Their relationship is described as love at first sight, and their story dates back to November 2008. The Princess Diaries star met Shulman at the 2008 Palms Springs Film Festival through a mutual friend. With the duo's immediate chemistry, Hathaway even told her friend that she would marry Shulman. True enough, they tied the knot on September 29, 2012.
Shulman is also an actor who tries to maneuver his way to the top in the Hollywood industry, and his wife helps him out on that. He has a theatre degree from Brown University. He started acting in 2005 with his first role as Paul O'Bannon in American Dreams. Now married for almost ten years, Shulman and Hathaway are blessed with two sons, Jonathan and Jack.
Alan Alda & Arlene Alda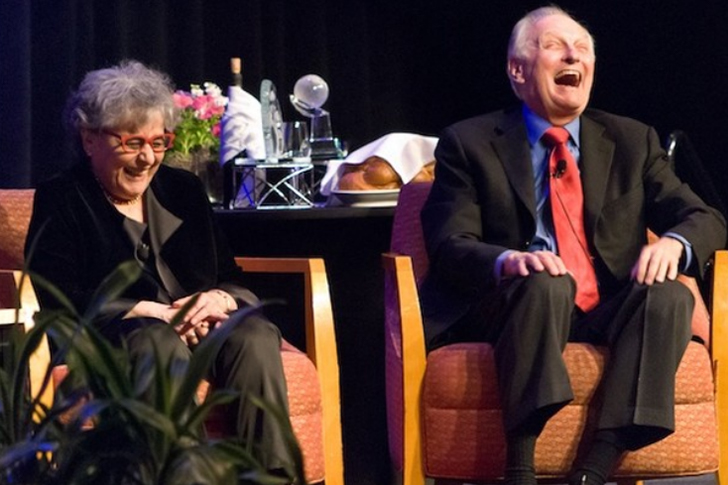 Alan Alda tied the knot with Arlene Weiss a year after earning his college degree from Fordham University. Alda's acting career began on stage, which eventually led to a Broadway performance. He then appeared in a number of films before landing his most famous role to date, Hawkeye Pierce, on M*A*S*H.
The actor met his wife at a mutual friend's party. At the time, a cake accidentally fell onto the floor, and they were the only guests who ate it. That moment forged a friendship and, later, a budding romance. Since exchanging wedding vows in the late '50s, they were blessed with three daughters, Beatrice, Eve, and Elizabeth. According to the happy couple of six decades, "short-term memory" and "a good sense of humor" made their relationship long-lasting. Alda said that this secret "seems to work" for them because they're still happy together.
Bob Eubanks & Deborah James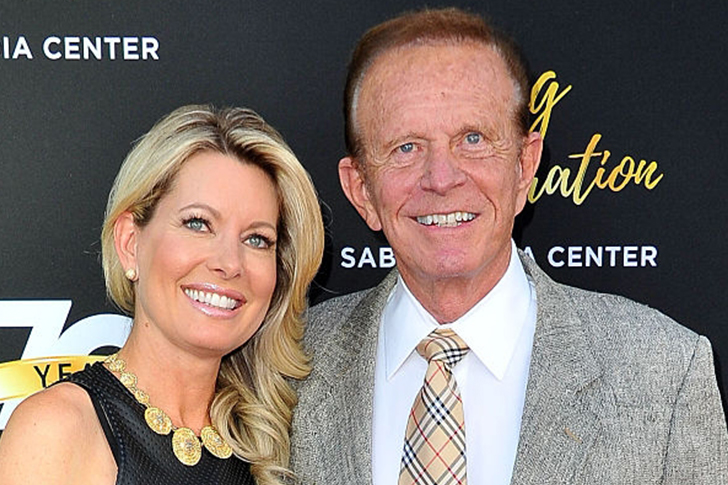 Bob Eubanks became a household name for being the host of The Newlywed Game Show from 1966 until he retired in 1988. He has received credit for his long-running television work, becoming one of history's best game show anchors. His longevity in the game show world turned him into a prominent figure. He also hosted Trivia Trap, Card Sharks, Family Secrets, and more.
In the '90s, Eubanks met his future wife Deborah James at a charity event. During this period, James asked the game show host to interview him for a college project. That moment was the start of their journey together. They dated for almost a decade before finally walking the aisle in 2004. Their union was blessed with a child named Noah. In an interview, James shared, "The love of my husband and son is truly the wind beneath my wings."
Adam Sandler & Jackie Sandler

Adam Sandler rose to international fame as a cast member of Saturday Night Live. He then made the jump to the movie industry with notable films such as Big Daddy, 50 First Dates, and The Wedding Singer. At various points in his Hollywood career, Sandler landed the list of the world's highest-paid entertainers. To date, he easily makes $50 to 60 million a year from his many investments.
While filming Big Daddy, he met his future love Jackie, who portrayed a minor role. She was a model aiming to catch a break on the silver screen. After the movie was released, the pair started dating. They got engaged shortly after that and married in Malibu on June 22, 2003. Now together for over a decade and a half, the comedian expressed his anniversary message for Jackie on Instagram and wrote, "Love you, my forever girl."
Anthony Anderson & Alvina Stewart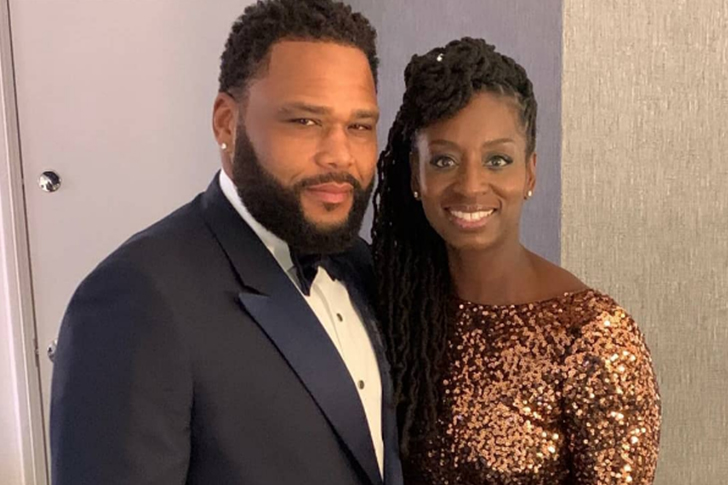 Anthony Anderson appeared in a series of comedy shows before performing serious roles in the crime drama The Shield and the lawyer drama Law & Order. From there, he embarked on significant roles in motion pictures, including Me, Myself & Irene, and Transformers.
In 1999, Anderson exchanged "I do's" with his high school girlfriend, Alvina. They have welcomed two kids since their union. Their relationship, however, hit the headlines when they briefly separated in 2015. Thankfully, they were able to patch things up. Upon rekindling their marriage, they walked the red carpet at the SAG Awards, showing their affection for each other in front of the cameras. Anderson has proved to his fans his fondness for his wife. He even calls her his "Queen." Indeed, the saying "love is sweeter the second time around" holds true for these two.
Blake Lively & Ryan Reynolds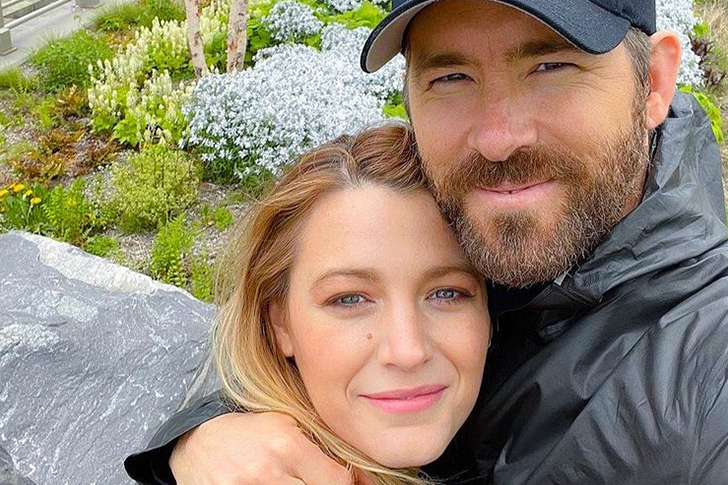 Blake Lively earned a degree of fame after appearing in the hit television show Gossip Girl as Serena van der Woodsen. She subsequently became an established film actress with several leading roles. She and her husband, Ryan Reynolds, are famous for being one of the show business' power couples. As you probably know, Reynolds is an A-list star with a steady roster of movie roles. He is widely known today for portraying the titular character in Deadpool.
The gorgeous couple met while filming Green Lantern in 2010 when they were cast alongside each other as on-screen lovers. The following year, they took their friendship to another level and started dating. They wed in 2012 in a private ceremony. Lively and Reynolds now have three daughters: James, Betty, and Inez. The 33-year-old actress said of her husband, "He would always be my best friend for life."
Anthony Hopkins & Stella Aroyave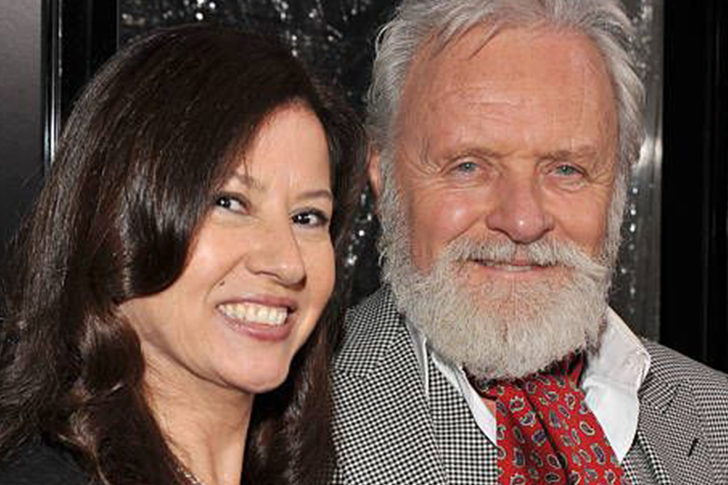 With a career lasting six decades, actor Anthony Hopkins is widely recognized for contributing to the movie industry. He received countless acting awards, two honorary degrees, and the prestigious Cecil B. DeMille Award in his long-running career. He is renowned for his leading roles in films such as The Remains of the Day, Silence of the Lambs, and Nixon.
In 2003, Hopkins walked down the aisle with Stella Arroyave. The pair met at an antique shop in Los Angeles, where Arroyave previously worked as a dealer. At the time, the actor was looking for furniture. From this meeting, the two would date for two years before tying the knot at the actor's mansion in Malibu. When asked about his wife of almost 18 years, Hopkins said, "She's good for me because she slows me down." To this day, the lovely couple still resides in Malibu.
Beyoncé and Jay-Z

After Destiny's Child's hiatus, Beyoncé carved on a path as a solo artist. Around this time, some of her investment planning involved establishing a clothing line with her mother, a project that remains lucrative today. She also amassed a fortune from her countless endorsement deals, such as the $50 million partnership with Pepsi. The famed performer is also praised for her active involvement in charity.
In 2001, Beyoncé and rapper Jay-Z started dating after collaborating together in a song. They exchanged vows in April 2008 and welcomed their daughter Blue Ivy four years later. Their twins, Rumi and Sir, were born in June 2017. You may have heard that their relationship once went through deep waters. Still, they have managed to get back together and continued their partnership in business, music, and of course, life. Today, the couple often tops the list of Hollywood's most powerful duos, and with good reason.
Barbra Streisand & James Brolin

When we talk about Hollywood legends, Barbra Streisand's name always appears on top. She has impacted both the music and movie industries throughout her seven-decade work and was named one of the few celebrities who received an "EGOT" (Emmy, Grammy, Oscar, and Tony Awards).
A globally recognized star, Streisand reportedly receives $60 to 80 million when performing on music tours, thanks to her exceptional talent and even her money management.
Streisand and actor James Brolin met when they were both set up by their friends at a party. They held their first date in July 1996 and got married two years later in a star-studded ceremony at the singer's property in Malibu, California. Today, Streisand remains proud of her union with Brolin that lasts over two decades. According to her, she keeps their romance alive by writing her husband some sweet letters.
Barbara Eden & Jon Eicholtz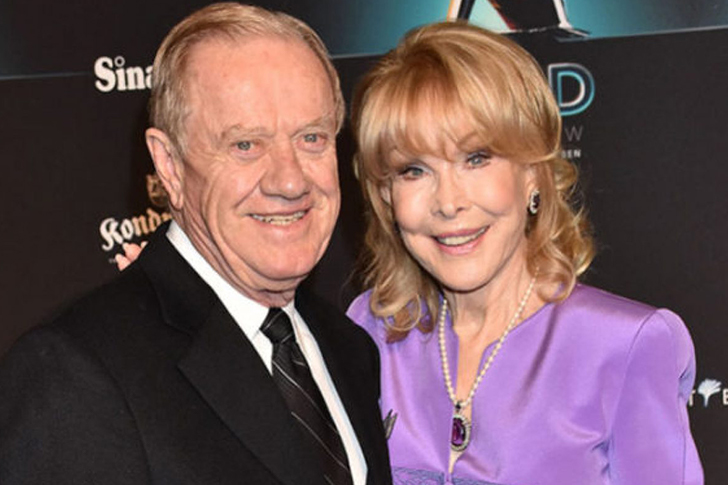 Another actress who has been in the limelight since the 1950s is Barbara Eden. She established herself in the mainstream media through her starring role in the hit sitcom I Dream of Jeannie. Eden has not retired from the entertainment industry despite her age, and she continues to work on several stage productions. She has also branched out into other investments, such as writing books.
Since 1991, the entertainment icon has been married to architect Jon Eicholtz. Three decades down the line, the two are still enjoying each other's company. The actress shared that the key to a lasting marriage is to always try walking in the other person's shoes to see their perspective. She also added that it's important to be themselves and not aim to be someone else. Eden and Eicholtz also shared that they travel a lot together.
Bono & Alison Hewson

Being the frontman of the band U2 has been Bono's biggest claim to fame. However, he is also renowned as a philanthropist and investor with a vast real estate portfolio. Among his many investments are a private equity firm called Elevation Partners and the Clarence Hotel in Dublin. He has also helped humanitarian organizations and was hailed "the face of fusion philanthropy."
Bono met his wife Alison Hewson in their native Dublin long before he became a world-famous musician. They tied the knot in their early twenties, welcomed their four children together, and recently celebrated 38 years of marriage. Hewson is entirely private when it comes to her family life. Still, Bono shared that their relationship has "been a great ride" after all these years. Bono has only been married once, which is rare compared to the many rock stars we know.
Amy Adams & Darren Le Gallo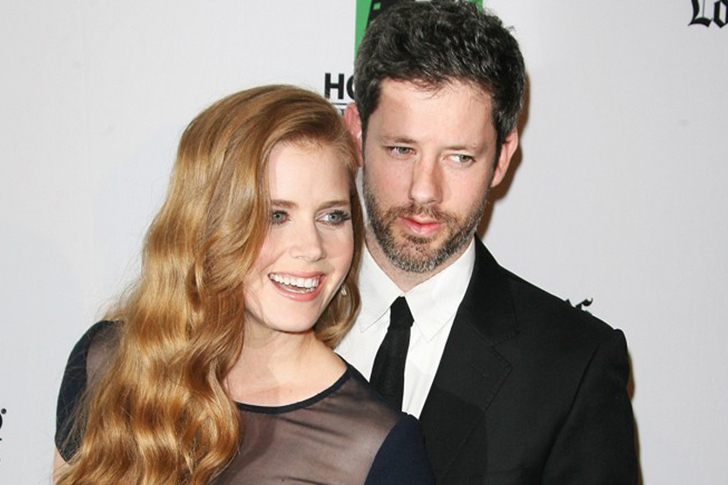 Amy Adams got her start in the acting scene in the 1990s by performing in theaters. She then landed small parts in film and TV, with initial roles in mostly B movies until she got her massive break in Catch Me If You Can. Her first successful solo performance took place in the musical rom-com Enchanted, which earned her multiple awards and acting credits offers.
In 2001, the star met Darren Le Gallo at an acting class, and they began dating a year later. The pair became engaged in 2008 and welcomed their daughter two years later. It was in 2015 that they decided to marry in Santa Barbara, California. Now together for two decades, the couple continues to keep their spark alive. Adams also praised her better half, saying, "I just found him to be such a genuine and caring person."
Angela Bassett & Courtney B. Vance

Angela Bassett did a tremendous job portraying many personalities in biopics, including Katherine Jackson, Tina Turner, and Betty Shabazz. Her long-running acting career reached considerable heights since its launch. She has undoubtedly upscaled her credit score in Hollywood upon winning numerous accolades. Outside of acting, she is also a notable director, producer, and activist.
While attending the Yale School of Drama, Bassett met her future husband, Courtney B. Vance. The pair stayed as friends for more than a decade until they agreed to level up their relationship. They went on their first date in 1994, happily welcomed their twin kids in January 2006 via surrogate, and walked down the aisle in 2007. Since then, the duo has collaborated on a handful of projects, including writing a book. "He is a great support person," Bassett proudly said of her husband of 13 years.
Bill Cosby & Camille Cosby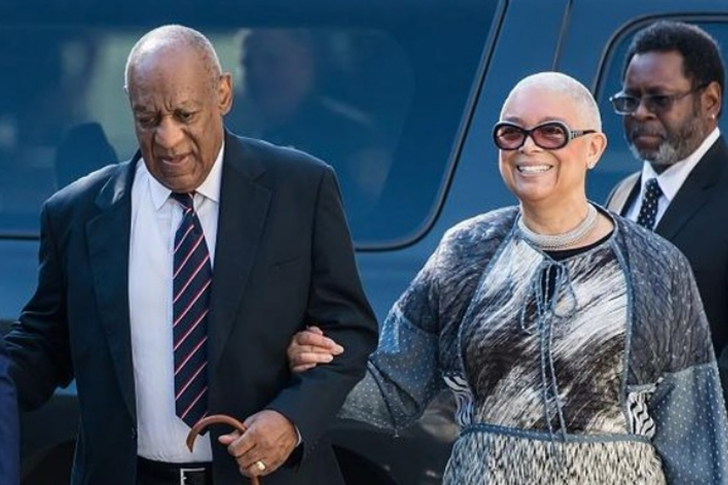 Back in the day, Bill Cosby was a huge name in the Hollywood scene. He is widely acclaimed for creating and starring in the hit sitcom The Cosby Show. At the pinnacle of his career, he was named the highest-paid TV actor since he received a salary of $1 million per episode. With his wealth, he probably had a financial advisor to keep an eye on his fortune. Despite experiencing a downfall in the 2010s, his wife, Camille Hanks, remained faithful and stood by his side through it all.
With a union of more than fifty years, Cosby and his wife withstood the test of time and problems surrounding their family life. Despite going through challenges, the mother of five still supports the renowned actor. "He is a kind man, a wonderful father, husband, and friend," Hanks spoke of her husband.
Bruce Springsteen & Patti Scialfa

Bruce Springsteen has a degree of prominence that is almost unfathomable. There weren't many people in the 1970s and 1980s who didn't remember Bruce for his rich, rugged baritone voice. However, many people are unaware that the E Street Band leader was fighting his turmoil during his fame. Patti Scialfa, his wife of 30 years, was the one woman who stood by him through it all and continues to do so.
Bruce and Patti, both New Jersey residents, grew up in similar social circles as teenagers and young adults. The two first met in 1980 at The Stone Pony, well before Bruce's music career had taken off. They lit up the event with their chemistry on stage, demonstrating to others that they fit together like jigsaw puzzles. The love is still going strong after three decades and three children. Looking back on it all, there's one truth that can explain their long and happy marriage. Patti understands him better than anyone else.
Cameron Diaz & Benji Madden

Cameron Diaz rose to a degree of fame in the 1990s and has had several high-profile relationships. Despite having a long list of A-list men in her life, the actress couldn't seem to find her soul mate. Rather than committing solely for the sake of settling down, she remained true to herself, and the wait worked out great in 2014. A chance encounter with the right man, Good Charlotte guitarist Benji Madden, changed her life forever.
Cameron met the love of her life when she was 41 years old. It happened in May 2014, when she invited Nicole Richie and her husband, Joel Madden, to a dinner party she was throwing. The latter asked if his twin brother, Benji, should accompany him, and the rest is history. Diaz and Madden had to go through a long, difficult struggle after they married, but rather than dwell on the hardships, they remained together and concentrated on the future.
Camila Cabello & Shawn Mendes

Camila Cabello and Shawn Mendes may have begun as good friends, but they are now one of pop music's most talked-about couples. Although some online skeptics believe it's all about the publicity, the two singers seem to be going high. Fans are now following every step they make and every lyric they sing in an attempt to learn more about the #Shawmila relationship.
Mendes and Cabello first met on tour six years ago. The former Vine star and the singer, who was then a Fifth Harmony member, both opened for Austin Mahone. Cabello's first solo music video was also a partnership with Shawn. The two collaborated on I Know What You Did Last Summer, which fuelled dating speculation. The couple began to become a little less friendly and a lot more romantic about the same time as Senorita. It was a dream come true when the two announced their relationship in July 2019. Since then, they haven't been afraid to flaunt their extraordinary degree of love.
Charlotte Gainsbourg & Yvan Attal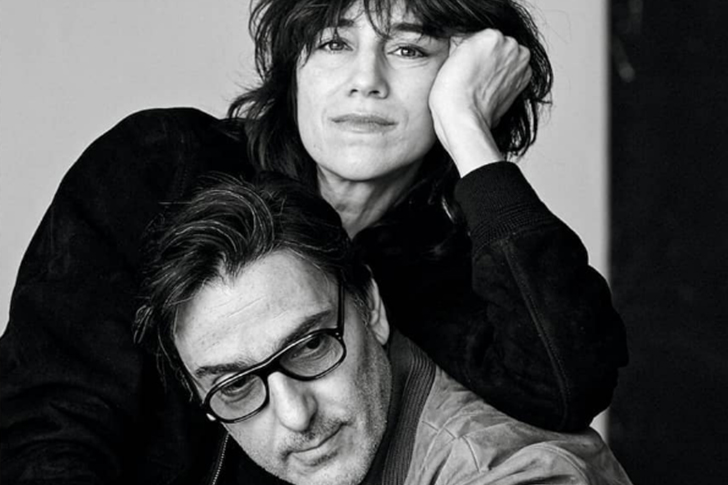 Yvan Attal and Charlotte Gainsbourg are some of France's most famous film couples, and they'll be celebrating thirty wonderful years together!
The two first met while filming In the Eyes of the World when she was 19 years old. At that time, Charlotte was going through a difficult period in her life, dealing with the passing of her beloved father, Serge Gainsbourg. To add to that, she was also going through a traumatic breakup after a discreet 5-year affair. Charlotte was devastated by this double mourning, but she restored herself thanks to Attal's love. The pair is unquestionably out of the ordinary. While spending 30 years together, they had no desire to marry. In recent years, the lovers have lived on two continents, with Charlotte relocating to New York six years ago and Yvan settling in Paris. Despite the gap, their love endures, and the pair showcases a different degree of longevity.
Steve Carell & Nancy Carell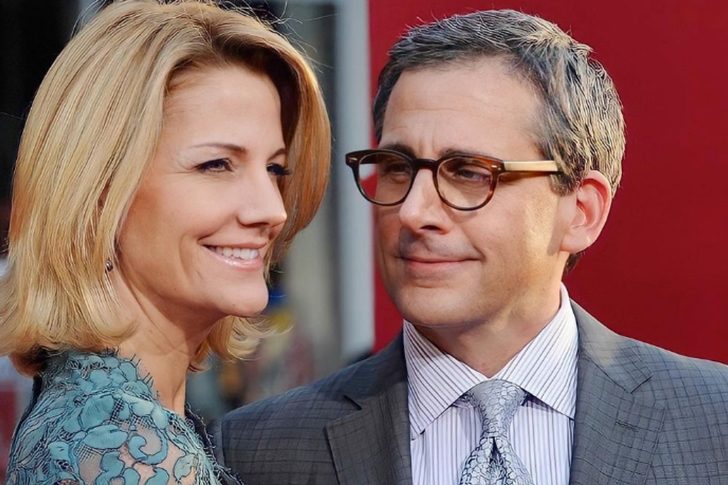 It's not something you see much in Hollywood. For over two decades, a couple has been able to endure the test of celebrity and time. Steve and Nancy Carell, on the other hand, aren't your typical Hollywood couple. The two, who have been married since 1995, have shared countless laughs on and off-screen.
Nancy is, to some degree, a stand-up comic and an accomplished actress. She debuted on the 21st season of Saturday Night Live, which aired from 1995 to 1996, and has since acted on several projects with her favorite collaborator, Steve. Nancy first met Steve when she enrolled in his improv class at Chicago's Second City comedy troupe. Even though they joke a lot, none of them was brave enough to make the first step. Steve and Nancy overcame their fears and the couple married in 1995. Steve and Nancy have a similar sense of humor and history in television comedy, which may explain why their 25-year marriage not only lasts but thrives.
Christopher Walken & Georgianne Walken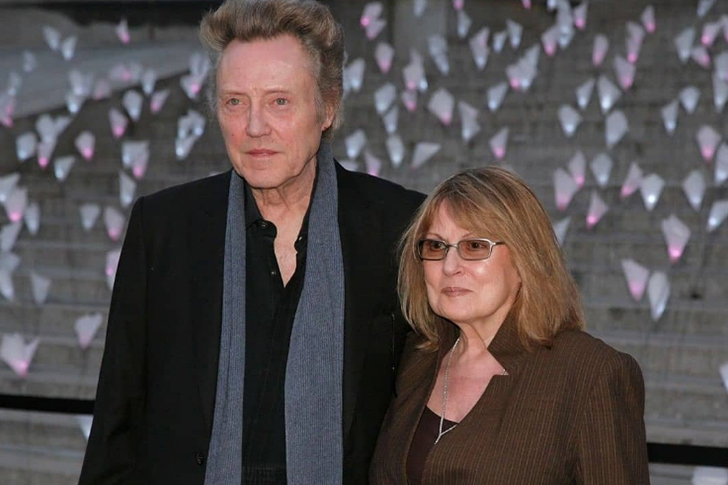 True love doesn't always exist in Hollywood, but Christopher Walken and his wife, Georgianne Walken, are an exception. For more than 50 years, the former casting director and the Catch Me If You Can actor have been happily married.
Christopher and his wife first met in 1963 while performing as a couple in a West Side Story theater production tour. They fell in love, and after six years of dating, they tied the knot in 1969. Christopher juggled his iconic acting career with his new role as a doting husband during the early years of their marriage. Christopher has appeared in nearly 100 films, and Georgianne has cast actors in more than 80. They have a long list of career investments, and while Georgianne has stepped down as a casting director, Christopher has yet to declare his retirement from acting. The two stars have proved that love can endure in a place like Hollywood, and Georgianne admitted that she enjoys being married to the actor, particularly when he is preparing for a film role.
Cindy Crawford & Rande Gerber

In Hollywood, staying married for more than 20 years is a huge accomplishment. When so many Hollywood relationships fail, this couple continues to thrive. Cindy Crawford and Rande Garber are a match made in heaven. They've figured out how to keep it running smoothly.
Cindy and Rande used to be models, so it's no surprise that they met when they were in the same industry. They became friends until they became lovers. Crawford claims that their close bond is due to their underlying friendship. Fate played after a few years, and the couple exchanged "I do's" in 1998. They've gone on to buy many investment houses together over the years, including their Malibu estate and a Beverly Hills property. The parents of two — Presley Gerber and Kaia Gerber — tend to be the epitome of relationship aspirations as their marriage has outlasted many of their peers.
Courteney Cox & Johnny McDaid

They say that if two people drift apart and then reunite, their love grows stronger. This quote defines what happened with the Friends actress, Courteney Cox, and SnowPatrol member Johnny Mcdaid.
Soon after her separation from David Arquette, Courteney met Johnny, thanks to Ed Sheeran. They exchanged rings in 2015, but the relationship only lasted a few months. John moved to England while she remained in Malibu; thus, they are in a long-distance relationship. Cox visits England often to meet her boyfriend. While traveling affects her money management, she must do it for their relationship to succeed. Johnny understands Cox's reasoning for not marrying at this time. This choice, though, does not make them any less of a couple. They are so in love that they don't see the point of getting married because they have married each other in their hearts.
Cristiano Ronaldo & Georgina Rodríguez

Cristiano Ronaldo is a well-known footballer who does not need an introduction. Ronaldo began his career as a winger in Manchester, but by the time he left, he had established himself as a versatile forward capable of playing in any role across the front line. While we recognize him for his sports degree, there is always one person behind it all, his partner Georgina Rodriguez.
Georgina and Cristiano met in a Gucci store in Madrid. She had the unusual opportunity to work for one of Madrid's most famous personalities. As Georgina claims, Ronaldo's physique astounded her. Cristiano initially wanted to keep the relationship a secret because he'd just broken up with Victoria's Secret model Irina Shayk. They eventually made their relationship public, and they share social media tributes daily. They are now living the best time of their lives together with their four kids.
Cyndi Lauper & David Thornton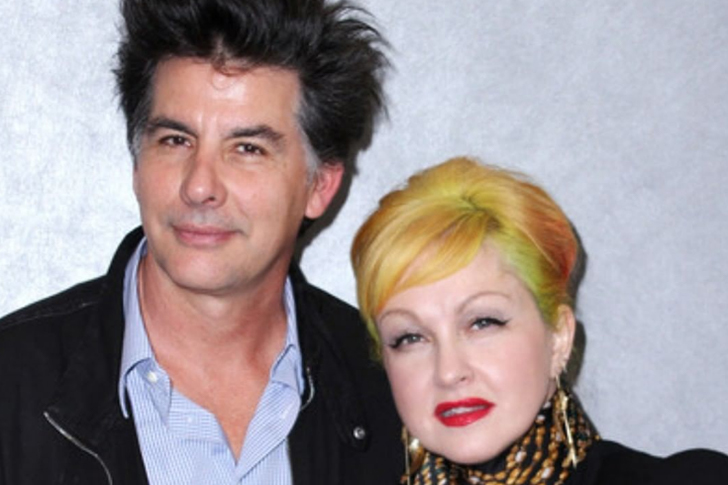 Cyndi Lauper understands that girls want to have fun. Even she couldn't have imagined a happier day than the day she married her husband, actor David Thornton. While Cyndi got fame from her musical career and quirky personality, David cemented a degree of popularity through his films.
Cyndi starred in the movie Off and Running, which also featured David. The two met on set, and Cyndi said that she was the one who struck up a conversation with David first. During that time, Cyndi was going through a challenging patch after her breakup with her boyfriend and manager, Dave Wolf. The two started dating and exchanged vows soon after. The couple has a son, Dex, and are as happy as ever. As for her, the trick to marriage is to remain married and work it out. And it's succeeded time and time again for the past 30 years.
Daniel Craig & Rachel Weisz

He's James Bond, she is an Academy Award-winning actress — and their marriage shocked the world. Not only are the two extremely private, but they also have an unusual love story that dates back to the 1990s and is a perfect example of the value of timing.
Rachel and Daniel met at university, long before either of them gained a degree of popularity. Craig and Weisz's paths diverged as their careers took off, and they found success in both work and love. Destiny played its part when they started to play a married couple in the 2011 thriller Dream House. They finally encouraged themselves to explore deeper feelings for each other on the set of this film. Craig and Weisz married in New York in June 2011. It happened just six months after they revealed their relationship. They're "one of Hollywood's most exclusive couples." As it turns out, there's a good reason for this: it's not just a matter of privacy for them; it's also one of the keys to their success.
Danny DeVito & Rhea Perlman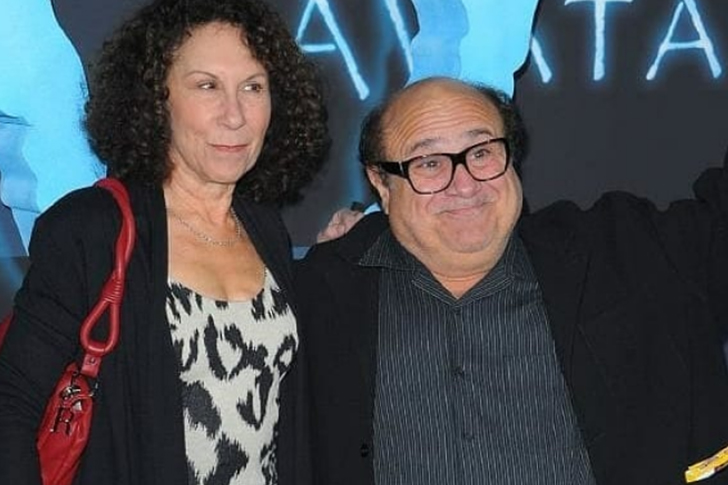 The majority of Hollywood breakups are high-profile and dramatic. But not every famous couple makes a big deal out of it, as Danny DeVito and his wife Rhea Perlman demonstrate. They haven't legally separated, and Rhea claims they will never do so.
Danny and Rhea have been one of Hollywood's ruling power couples for decades. In 1971, the two met at a play in which Devito starred and began dating right away. The sparks were flying quickly because the couple moved in together just two weeks after the meeting. They got married in 1981 and started a family with their three kids. Devito and Perlman agreed to call it quits in 2012 after more than 40 years together. The couple reconciled in 2013 and remained together for another four years until splitting up again in 2017. Despite this, Perlman and Devito have been together for over four decades and seem to be on good terms. Maybe one of the reasons for their enduring degree of love is their on-screen and off-screen chemistry.
David & Victoria Beckham

What occurs when a Spice Girl falls in love with an all-star athlete? They go on to be one of the most popular and trendy couples of all time! Since the beginning of their relationship in 1997, David and Victoria have captivated us. Indeed, their 21-year marriage is one for the record books.
It was love at first sight when they met in the Manchester United players' lounge for the first time. They revealed their engagement only a year after meeting and eventually got married in 1999. The pair depend on each other to get through whatever adventures life throws their way, from raising four children to managing their spotlight-filled degrees. They still rely on one another to get through difficult times, such as the never-ending rumor mill that seems to spin around their love lives. The twosome have faced allegations and speculation throughout their union, but the English couple has remained together.
John Krasinski & Emily Blunt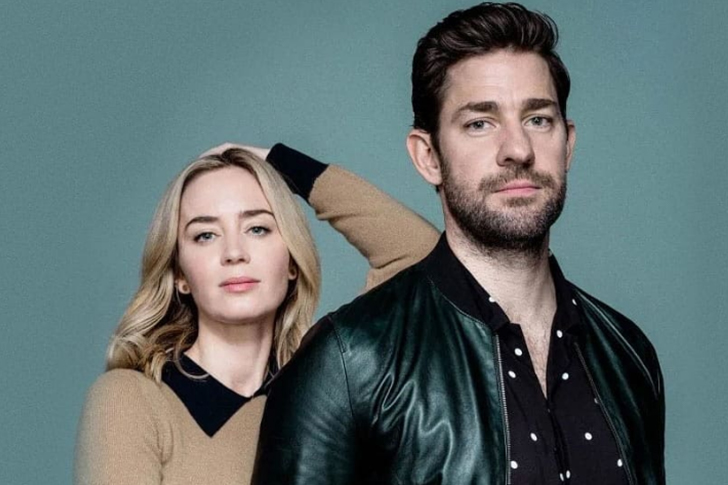 Some celebrity love stories pique your interest right away, and Emily Blunt and John Krasinski's relationship is one of them. The actors have been a red carpet favorite for the past 12 years (and nine years married), dazzling us with their effortless degree of fashion sense and clear-as-day chemistry.
Krasinski cites The Office for introducing him to Blunt, which adds to their love tale. He strongly considered leaving acting before being cast as Jim Halpert. If he did so, he would not have met Blunt. They worked together in April 2018's A Quiet Place, and they finished filming the sequel, which Krasinski also directed. Blunt gained a Screen Actors Guild Award for the role, and the power couple isn't afraid to sing each other's praises when it comes to collaboration. As Blunt's biggest fan, Krasinski insisted that she join the cast, and he agreed that getting her on set with him was priceless.
Denzel & Pauletta Washington

Denzel and Pauletta Washington's marriage spans nearly four decades. It's a significant achievement for any couple, but it's even more so in Hollywood. Though the two actors have had their fair share of ups and downs, they have worked hard, and it has worked successfully. They're now proud parents of four children, continue to act, and are still in love with each other as they've always been.
Their affair dates back to 1977, when they met on the set of Wilma. When they reconnected at a party the following year, they formed a friendship, and the two finally started seeing each other. Denzel and Pauletta married in 1983 after more than five years of dating. He finds his marriage to Pauletta to be his most significant accomplishment. Nothing makes Denzel prouder than the relationship he shares with the star, although he has forged legendary career investments in showbiz.
Dolly Parton & Carl Thomas Dean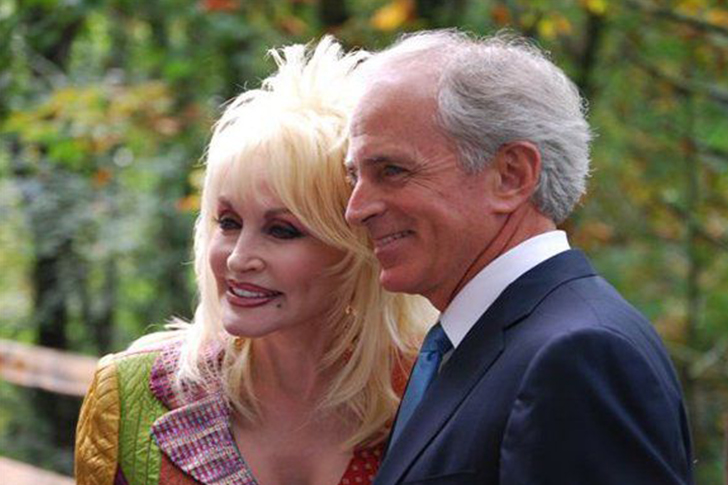 Dolly Parton has established herself in the music industry with hit after hit starting from the 1960s to today. She has written most of her own songs, too, like Put It Off Until Tomorrow, Jolene, and From Here to the Moon and Back, to name a few. Aside from earning plenty of investment money from her music career, Parton is quite lucky in love too. It was love at first sight for the two when she was just 18 and he was 21. Two years later, they got married and have been together ever since.
Though many would assume that Parton is single, since Dean is not often photographed with her, the couple are still going strong after all these years. What is their secret? Dean preferred to be away from the limelight, but when they're together, the two had kept their romance very much alive. They have recently celebrated their 50th wedding anniversary.
Dr. Phil & Robin McGraw

The popular television therapist, Dr. Phil, has accumulated enough wealth throughout his decades-long career on TV. Thanks to his ongoing segment, he doesn't have to worry about paying mortgages since his earnings cover it already. The best part? He gets to spend his money with his wife of forty plus years, Robin McGraw. The two are staying in $30 million Beverly Hills mansion along with their two kids.
Robin wasn't Dr. Phil's only wife because he was married before they met. His first marriage lasted only three years and he admitted it was a mistake on his part since he was too young at the time. When he met Robin, he knew she was the one and it seems that he was right. They have proven the world that their relationship is as strong as ever.
Eddie Murphy & Paige Butcher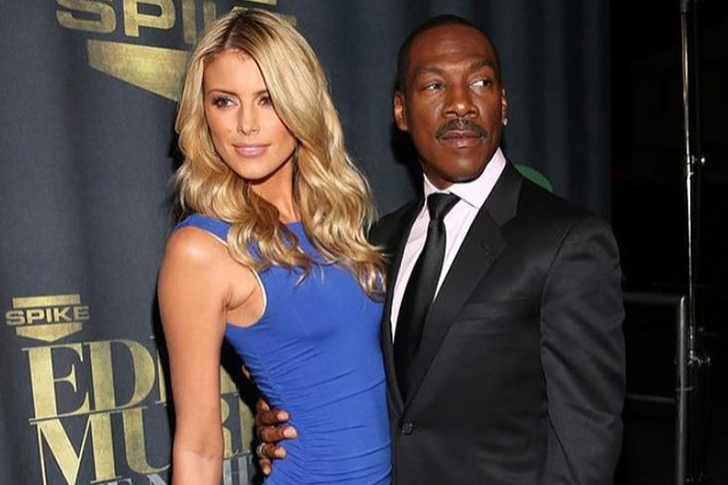 Funny man Eddie Murphy proved to Hollywood that he was is of the best comedians, though his success did not easily translate to his personal life. The Dr. Dolittle star had been married several times and has 8 children to prove it. His recent partner, Paige Butcher, seems to be able to tolerate the comedian's many quirks, and they have 2 children between them, bringing Murphy's children to a total of 10.
Butcher started as a model when she was just a little girl until she turned it into a profession. This led her to landing on the cover of Maxim, which opened doors for her in the modeling industry. She also landed some cameos in Something's Gotta Give and Big Momma's House 2 where she met Murphy. The two eventually got engaged, and we got to say, Murphy's investments on his children and family shows that he has plenty of love to give.
Ellen DeGeneres & Portia de Rossi

Power couple, Ellen DeGeneres and Portia de Rossi, have been together for more than 10 years now and they are still going strong. Ellen has made a name for herself as a standup comedian while Portia made a splash on TV, particularly in Ally McBeal.
It was Portia who fell in love with Ellen at the start but it took her three years to reveal her feelings. Perhaps it was the right moment since they have been together from that moment onward.
They got married in 2008 when same-sex marriage was allowed in California and the two couldn't be any happier. Portia took a break from acting while Ellen still continued with her success as a host and a voice actor. It was clear that they got each other's backs, especially when there was a controversy surrounding Ellen's show. What's more, their investment planning has certainly helped them increase their net worth as a couple.
Elton John & David Furnish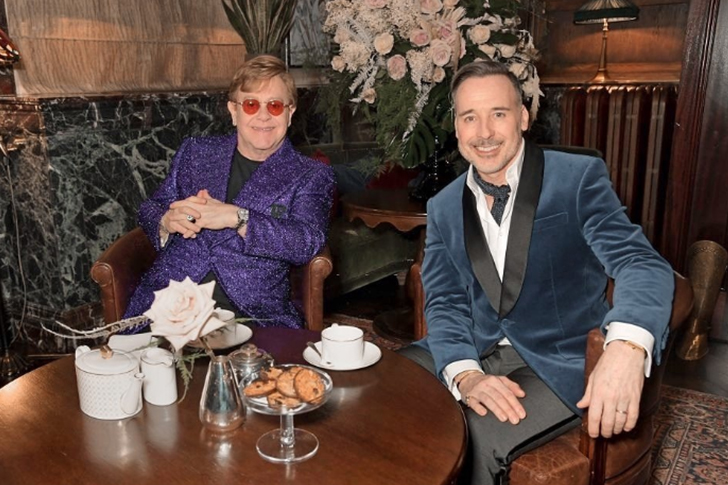 Elton John and David Furnish have a marriage that is the envy of others. Not only have they been together for more than three decades, they don't shy away from the limelight either. The two met in 1993 at a party that was hosted by the singer. It was here that the two got acquainted, and from there, they became inseparable. They have been seen attending parties, galas, and events together. John admitted that he was impressed with Furnish, who is 15 years his junior, because he is independent and earning on his own.
Furnish has taken John's celebrity status in stride. He even directed a documentary about the singer, which got nominated for a BAFTA Award. The pair had two children via surrogate, and the kids can boast Lady Gaga as their godmother. Fortunately, Furnish took on the role of being John's pseudo-manager and acted as a financial adviser for the music icon.
Eric Braeden & Dale Russell Gudegast

Eric Braeden earned the status of veteran actor in Hollywood after all these years. He gained worldwide attention for his role in The Young and the Restless, where he portrayed Victor Newman. He was so effective in the role that many were surprised that he was the exact opposite in real life. Braeden has been the doting husband to Dale Russell Gudegast, whom he has been married to since 1966. Eric has always been open about the fact that he was getting a lot of support from his wife, which is quite adorable.
The actor won several awards throughout his career and all through that, his wife was seen by his side. The couple has only one child, a son who has also made a name for himself in the industry as both a screenwriter and filmmaker. Their investments on their son were worth it as he has followed his father's footsteps in Hollywood.
Eric Clapton & Melia McEnery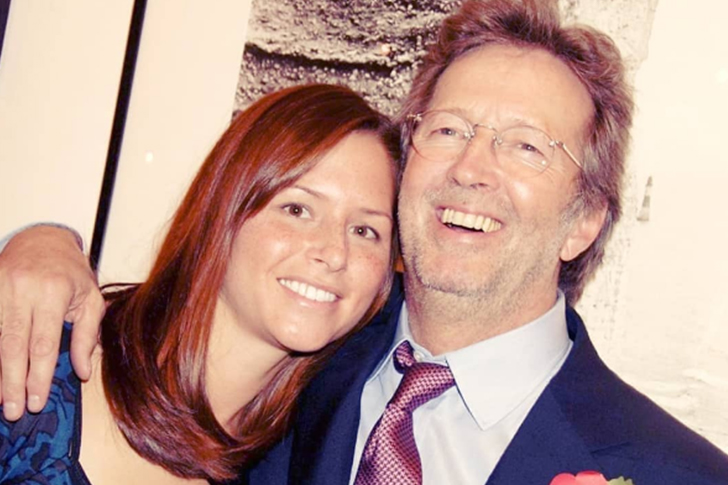 Eric Clapton is well-known in the music industry, and as proof of this, he is the only three-time inductee to the Rock and Roll Hall of Fame. The rock and blues guitarist wasn't shy about admitting that he hasn't been completely faithful with his partners before. However, things have changed when he met Melia McEnery. She first met her when she approached him to get his autograph at an event that she was part of. In 2002, the two tied the knot and now share three children.
Melia shone as a philanthropist and is currently working as a Senior Clinical Advisor in one of Clapton's investments in the health industry. The musician admitted that she was the only one who he has a genuinely equal relationship with, and it seems that she reciprocates the feeling, too. The two are known for their philanthropic work, which is not surprising given Clapton's impressive net worth.
Eva Mendes & Ryan Gosling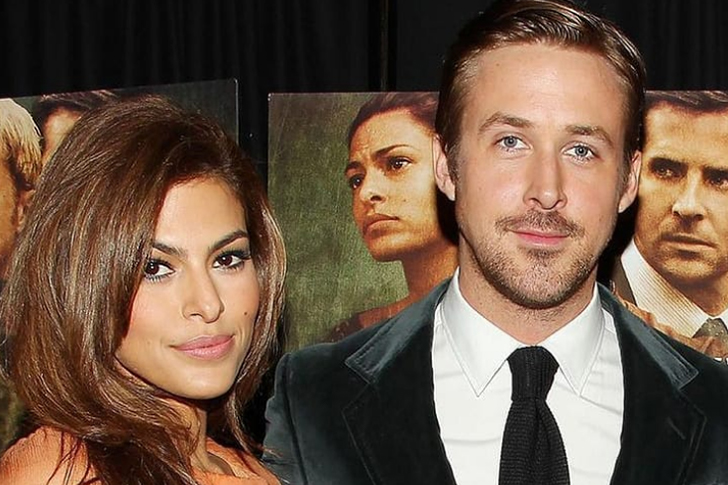 Two of the hottest actors in Hollywood have been married to each other for more than a decade now. Eva Mendes and Ryan Gosling are the perfect pair, and both have striking features that have caught the eye of Hollywood and fans. The two started dating in 2011 while filming for The Place Beyond the Pines.
They were very much tightlipped when it came to their relationship even though many were trying to make them admit that they were an item.
The couple have two children despite that Mendes admitted that having children was at one point the furthest from her mind. That is, until Gosling came along — and what a cute couple they make. To their credit, the actors are quite supportive of one another in their respective careers. Mendes, however, has been taking things slow and is spending more time with her little ones.
Gabrielle Union & Dwyane Wade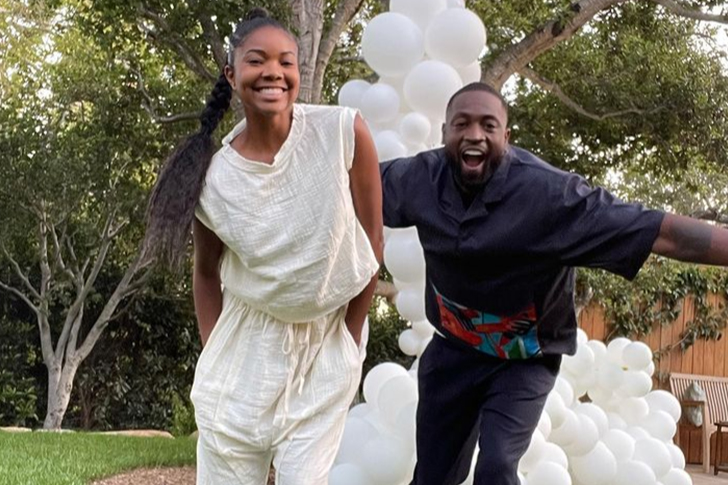 Actress Gabrielle Union and NBA star Dwyane Wade have been together for more than a decade and have been married for six years. Throughout their time together, the two learned more about love and life and what makes their marriage work. The two poured a considerable amount of time and investment into writing and publishing their book, Shady Baby, which was inspired by their daughter, Kaavia.
The couple are quite open about the fact that this was their second chance in marriage and that they have been very transparent with one another. Currently, Wade is one of the co-owners of Utah Jazz, and he stated that he was very supportive of whatever his wife wants. Through the ups and downs, it seems that the two have each other's back. Union, on the other hand, is producing and starring in the reboot of Cheaper by the Dozen.
George Clooney & Amal Ramzi Alamuddin

Hollywood heartthrob, George Clooney, was simply smitten with humanitarian lawyer, Amal Ramzi Alamuddin, right from the start. The two met at Clooney's Lake Como home in 2013 where a mutual friend dropped by with Amal in tow. It was also the time that the actor's parents were there and she was introduced to them as well. It would take months before they acknowledged that they were more than just friends.
Fast forward to 2014 and Clooney popped the question, though it reportedly took 20 minutes of the actor kneeling in front of Amal before said yes. The couple tied the knot in an intimate wedding and later became parents to twins. Their smart investment planning has helped increase their net worth considerably, which means that they don't have to worry too much about retirement in the long run.
Goldie Hawn & Kurt Russell

Goldie Hawn and Kurt Russell are one of the celebrity couples that are still together even after decades. The two met on the set of Swing Shift and they became inseparable after. They do have a son between them as well as children from their previous marriages, making theirs a blended family. The pair had worked on different films together, including Overboard and The Christmas Chronicles. Though they have been together for more than 30 years, the two haven't tied the knot just yet.
What's the reason behind this? They reportedly are not really bothered by not being married since it won't change anything between them. Their children got married and some are separated, but that's it. Perhaps we will see them walk down the aisle when they are celebrating their 40th anniversary? The two have put their investment money on real estate, which they have been enjoying well during the events of 2020.
Gordon Ramsay & Tana Ramsay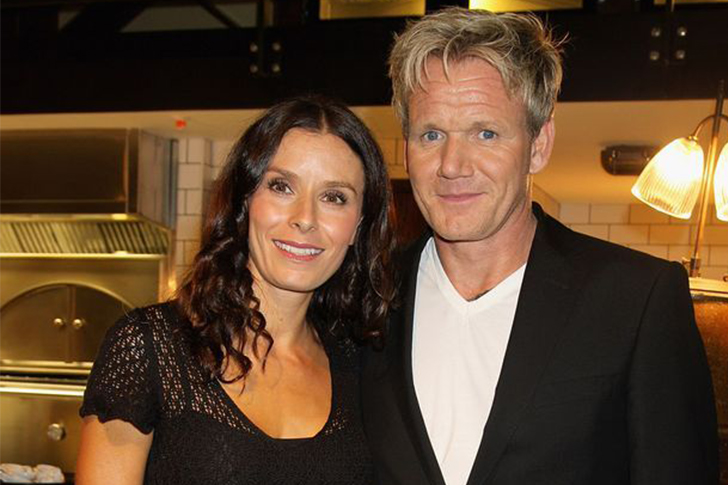 Gordon Ramsay is known for his strong swearing style while in the kitchen and the contestants in his cooking show were not spared from it. Nevertheless, even this characteristic of his did not turn off his now-wife, Tana, whom he had been married to for more than two decades. Tana was dating a different cook back then, who was a friend of Gordon's. After the pair broke up, Gordon made his move on Tana and they later got married.
The couple had a hard time conceiving at the start, but through their investments in IVF treatments, they were blessed with five children. Tana suffered from a miscarriage, but they were able to pull through the dark days thanks to the support from the Beckhams, whom they have been friends with for quite some time. Through the ups and downs of their marriage, the two remained strong for one another, which make them one of the power couples of today.
Grady Demond Wilson & Cicely Johnston

Grady Demond Wilson is big in Hollywood thanks to his role in Sanford and Son, which aired from 1972 to 1977. He also portrayed Raymond Ellis in the series, Baby…I'm Back, which aired in 1978. Wilson also served in the army and is a US Veteran himself. He has had a fulfilling career in Hollywood and a fulfilling personal life as well after he married former model, Cicely Johnston. The couple is still married today and their love is just getting stronger by the day.
There is not much known about Johnston other than that she was a stewardess prior to becoming a successful model. After the two got married, they went on to have six children together. There was a time when their marriage nearly broke after Johnston was hospitalized and the actor got hooked on recreational medication. Fortunately, his wife's investments in him during the crucial stages in their marriage made him become a Pastor.
Henry Winkler & Stacey Weitzma

Henry Winkler has been spending the happiest of days of his life with his stunning wife, Stacey Weitzman, since 1978. Winkler is best known for his role in the TV program, Happy Days, as well as for other film and TV credits to his name. Through it all, there was always his wife cheering him on from the sidelines. Stacey is not one for the limelight, but she did attend a few events with her husband. The two first met in a clothing store where Winkler asked for assistance from Weitzman, and the rest, as they say, is history.
Stacey does have some acting credits to her name, and the shows she was involved with include As Told By Ginger and The Touch. However, her primary role was raising their children. Fortunately, Winkler's been earning well as an actor. His smart investment planning has helped them live comfortably.
Hugh Jackman & Deborra – Lee Furness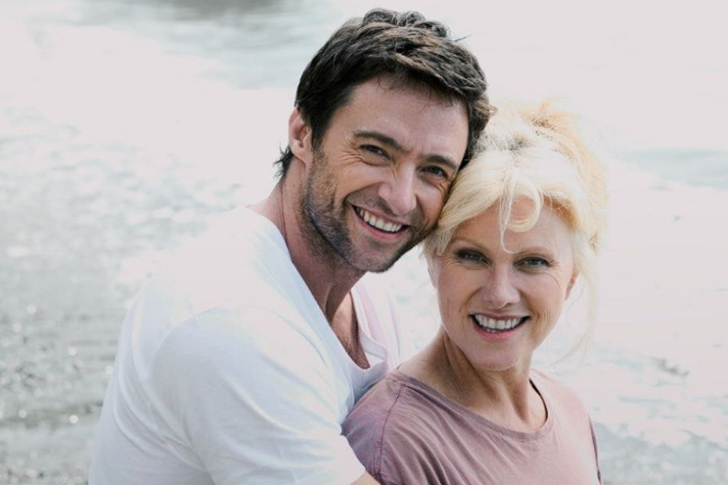 The Wolverine star, Hugh Jackman, was smitten with his now-wife, Deborra-Lee Furness, when they met on the set of Correlli. It didn't come as a surprise that they tied the knot after a year of dating. The couple had two children via adoption after Lee Furness suffered from several miscarriages. The investment money they put on IVF treatment was surely worth it. Though not their biological children, they are proud parents of Oscar and Ava.
Jackman and Furness celebrated their 20th wedding anniversary in 2016 and they are still very much together, and very much in love. Their advice to couples is to make time for their personal lives. They never fail to shower each other with love and that's what makes their marriage strong over the years. Furness recalled the moment for one interview when they admitted their feelings to one another, and it was just the sweetest thing imaginable.
Jada Pinkett Smith and Will Smith

Jada Pinkett Smith and Will Smith are among of the A-list Hollywood couples who have withstood the test of time. Jada and Will married in 1997 and are blessed with three kids, Jaden, Willow, and Trey, who are all etching their own name in the world of entertainment.
For more than two decades, Jada and Will's union were marred with allegations of legal separation. The couple confirmed that they once separated several years ago. Jada was once linked to singer August Alsina, and they had a relationship that she called an entanglement. Despite this, consulting lawyers to get legally separated was never an option. Rather, they call each other life partners, and have opted to allocate time for themselves. They are each other's best friends and have chosen to stay married. Together, they have a combined net worth of $370 million, which goes to show that they are a powerhouse couple who many envy. The two maintain multiple investments and businesses which have increased their fortune.
Kevin Costner & Christine Baumgartner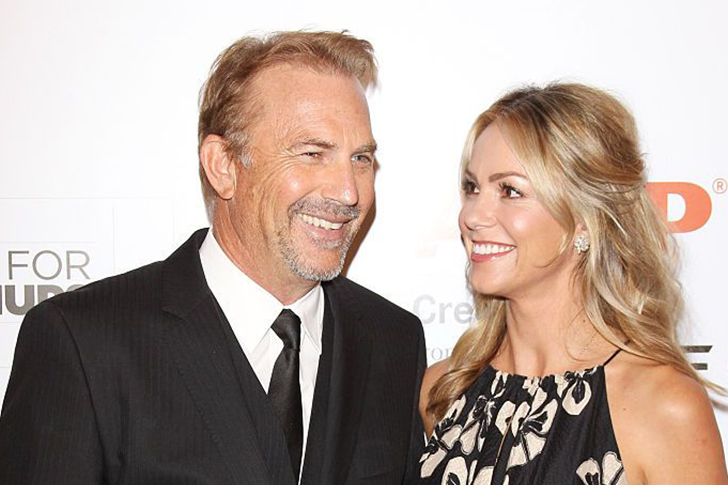 After four years of dating, Kevin Costner did not just marry Christine Baumgartner, and these two became inseparable. Christine, who started as a fashion model, is now a handbag designer. Kevin is now in his forties, and he has appeared in a wide range of iconic films. His most considerable film credit will have to be from the critically acclaimed movie Field of Dreams.
Kevin may be one of the greatest actors of all time. However, his most significant role is being a family man off-screen. He is not only a devoted father to his children, but he is also a very loyal husband to Christine. They met more than a decade before they started going out. However, it was not until 1998 when they began being romantic towards each other. Eventually, they got married in 2004 at Kevin's beautiful ranch just outside of Aspen, Colorado.
Jamie Lee Curtis & Christopher Guest

Jamie Lee Curtis is considered one of the best actresses of her generation. She has been an award-winning superstar whose work credit includes Freaky Friday, Halloween, and Trading Places. Lee Curtis doesn't just have a nice and stable career, she's also been happily married since 1984 to Christopher Guest, a screenwriter and composer. Their lasting marriage is a reminder that many couples in Hollywood still choose to be with each other and find solutions to their disagreements. Guest and Lee Curtis are blessed with two kids, Annie and Thomas Guest.
Lee Curtis admitted that the secret to her long and fruitful marriage with Guest is their bond which did not change all these years. They are still young at heart and would often spend time with their children no matter how busy they are. It's rare for a relationship in Hollywood to work out, but this couple certainly goes against the grain.
Jason Statham & Rosie Alice Huntington-Whiteley

Jason Statham is one of the most sought-after A-list action stars of today. His Hollywood films include The Expendables, The Fast and the Furious, and The Transporter—all are top-grossing and internationally acclaimed. He has proven time and again that he has what it takes to be a top action star in the entertainment industry. Aside from his great acting chops, it seems like Statham is also an expert in making a relationship last.
He has been in a long-term relationship with former Victoria's Secret Angel and supermodel Rosie Huntington-Whiteley since 2010 — despite their age gap. Although they have been seen together for many red-carpet events, the two have, to some degree, kept their romance to low key, away from the prying eyes of the paparazzi. They grew to be one of the highest-paying couples, with their respective careers giving them millions each. Their relationship is blessed with one child, Jack. With their strong romance, it looks like the two will be tying the knot soon.
Jay Leno & Mavis Elizabeth Nicholson-Leno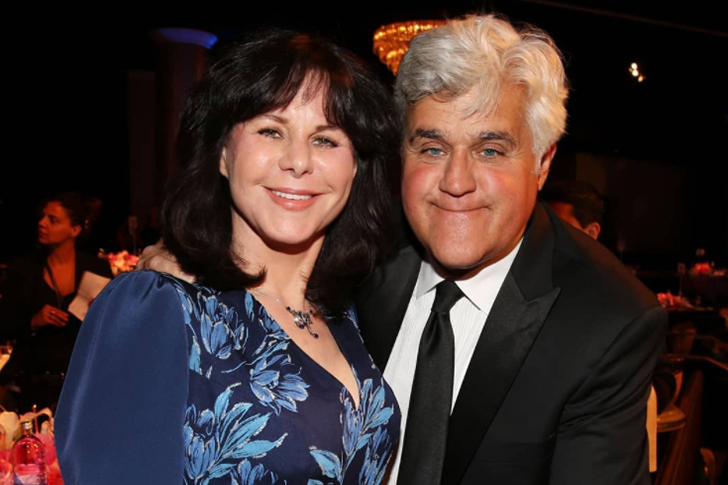 Jay Leno has sustained his career as a popular and well-respected host and comedian in Hollywood. He has been into stand-up comedy since the '90s and has maintained his own show, The Tonight Show with Jay Leno, on NBC for more than a decade. Meanwhile, Mavis Elizabeth Nicholson is not a celebrity but is a philanthropist who supports many different causes. She's also a somewhat popular feminist.
Aside from her work, she is best known as Leno's wife for more than 30 years. The two have withstood the test of time and have been together for over three decades. Even though the two's marriage was not blessed with children, they are still happy being with each other after all these years. Leno has lately been putting his attention to investment planning and other ventures such as collecting luxury cars.
Jean-Claude Van Damme & Gladys Portugues

Jean-Claude Van Damme is a popular martial artist and actor. While he is known for having a nice career as an actor who's been involved with top-grossing films to boot, he is also popular for having gotten married multiple times. He married Gladys Portugues in 1987. Portugues, a female bodybuilder, captured the actor's eyes with her beauty and great personality.
However, they sought help from their lawyers and filed for legal separation in 1992. Van Damme would go on to date other women and eventually end up marrying Darcy LaPier. However, Van Damme also separated from her. In 1999, Van Damme and Portugues re-married. It seems like Van Damme has found the love of his life and decided not to give up on his marriage once again. The two have been married for more than twenty years already, proving that they are meant to last.
Jeffrey and Ina Garten

Jeffrey Garten is a professor and dean emeritus of the Yale School of Management. He has been teaching students on how to get a degree in economics. He was also involved with numerous philanthropic work throughout the years. Meanwhile, Ina is an author and a known host of the Food Network program Barefoot Contessa. Her love for food was influenced by her mother-in-law who gifted her with cookbook subscriptions. Garten was a former staff of the White House.
The Garten couple has been together for more than five years now. As people who have been working all their lives in their respective careers, they are now enjoying married life in their retirement age, checking in on their investment businesses, and traveling together. Although they have reached their golden years, the two still seem to be very much in love with each other.
Jerry & Jessica Seinfeld

Jerry and Jessica Seinfeld are one of the most prominent Hollywood couples today. Being married since 1999, the two have shared so much as husband and wife. They also shared three children who are now doing good in school and their early careers. Together, the two make a tandem that their kids are proud of.
Jerry Seinfeld is a stand-up comedian and producer. He is known for his sitcom Seinfeld, which features a semi-fictionalized version of himself. With his net worth of over $950 million, Seinfeld is close to being a billionaire anytime soon. Meanwhile, Jessica has also made a name for herself. She may not be a celebrity on the red carpet but she is famous in her own right as an author and philanthropist. Jessica has written four cookbooks for families. She has also put major investment money on GOOD+ Foundation, a charitable organization that aids families in New York City with essential goods.
Julia Roberts & Daniel Moder

American cinematographer Daniel Richard Moder is popularly known for his work in numerous films including, Fireflies In The Garden and Secret In Their Eyes. Not only does he have one of the most successful careers in the entertainment industry, but he is also fortunate to have found the love of his life, Academy Award winner for Best Actress Julia Roberts. She gained so much recognition for her unbelievable performance in the 2000 film Erin Brokovich. Julia attended Georgia State University to earn a college degree. However, she decided to pursue a career in acting instead.
These love birds met on the set of the 2000 movie, The Mexican. At that time, Julia was still dating Benjamin Bratt, and Daniel was still married to Vera Steimberg. But as cruel as fate gets, they both ended their relationships with their former lovers. Eventually, these two got together, and they tied the knot on July 4, 2002, at Julia's beautiful ranch in Taos, New Mexico. They share three kids. Hazel and Phinnaeus were born in 2004, and their son Henry was born in 2007.
Jessica Biel and Justin Timberlake

Jessica Biel and Justin Timberlake are among the most well-loved couples in Hollywood because of their chemistry. Biel is an actress who rose to fame for her role in 7th Heaven. Meanwhile, Timberlake is a former member of the boy band N-Synch who landed an even popular career when he went solo. The former actress and the Mirrors hitmaker met in 2007. They had a romance but briefly called the relationship off in 2011. To their credit, they got back together, and decided that it was time for them to take their relationship to the next level.
Biel and Timberlake have been married since 2012. They are blessed with two kids, Silas and Phineas. Although there have been speculations that their marriage often ran into trouble, Timberlake and Biel have denied much of it, and they remain together despite what the media says about them. They have been married for over a decade and their lasting union is evidence of their commitment and dedication to stay by each other's side.
Jill St. John & Robert Wagner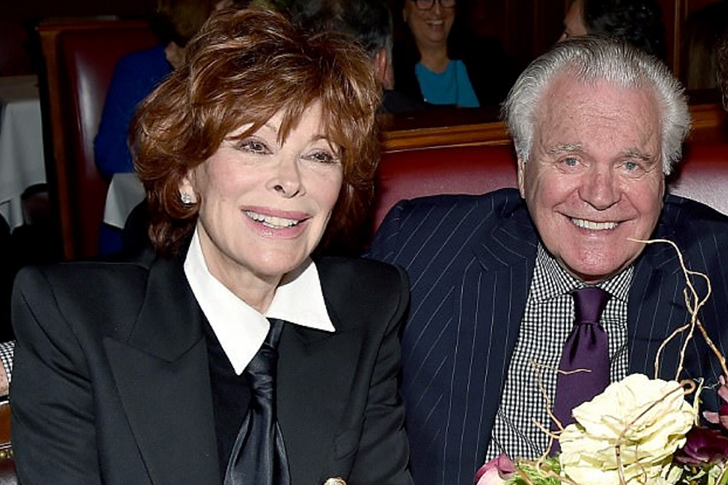 One of classic Hollywood's best-loved couples is Jill St. John and Robert Wagner. Jill is the American actress who played Tiffany Case in the first James Bond movie, Diamonds are Forever.
With her classic beauty and outstanding personality, Jill captured the heart of fellow actor Robert Wagner. Wagner is one of the most popular actors back in the day, with acting credits in the films Switch, Hart to Hart, and Takes a Thief. The two have been married for over 30 years already — they tied the knot and exchanged vows in 1990. Although Jill St. John does not have kids with Wagner, she was able to adopt three stepdaughters from Wagner's previous marriages and relationships. In an interview, St. John revealed that the key to a lasting marriage is the couple's capability to be committed to each other amidst challenges that come their way.
John Travolta and Kelly Preston

When John Travolta met his wife Kelly Preston, he knew wanted to marry her eventually. The actor and the performer married the actress and model in 1991. They were blessed with three kids Jett, Ella, and Benjamin. The Pulp Fiction actor has lived a pretty normal life with Preston for over twenty years. They kept their marriage and kids under the radar while Travolta kept his popularity all these years. This is despite that he was able to make numerous investments and land roles for films throughout the years.
What seemed to be a lasting relationship ended in 2020 when Preston faced her demise following a bout with a disease for two years. Travolta stayed at Preston's side throughout the ordeal and was with her until she passed away. He and his family took some time off to grieve and relive their memories with Preston for months until Travolta went back to social media after this brief hiatus. Although Travolta can be considered a widower, he still kept his love for Preston and has vowed to take care of their kids as they grow up.
Jon Stewart & Tracey McShane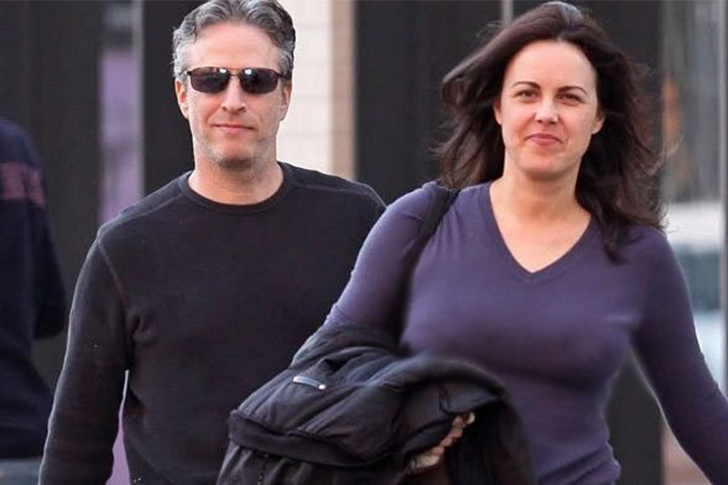 Many love Jon Stewart's funny antics as a TV host. Since the late '90s, Stewart has been gaining massive traction for his satirical program, The Daily Show, which lasted for more than a decade before it went off the air. Stewart has been happily married since 2000. He tied the knot with Tracey McShane and they are blessed with two children, Nathan and Maggie.
McShane is a veterinary technician and an animal rights advocate. While Stewart makes appearances on TV, McShane keeps herself busy with other passion projects. She allotted a little investment money for the website Moomah the Magazine, where she writes about crafts and parenting. Despite their busy schedule, the two still make time for each other as a married couple. They are celebrating more than twenty years of being together, and judging from how things are going, there's every indication that they'll remain in love for years to come.
Joy Behar & Steve Janowitz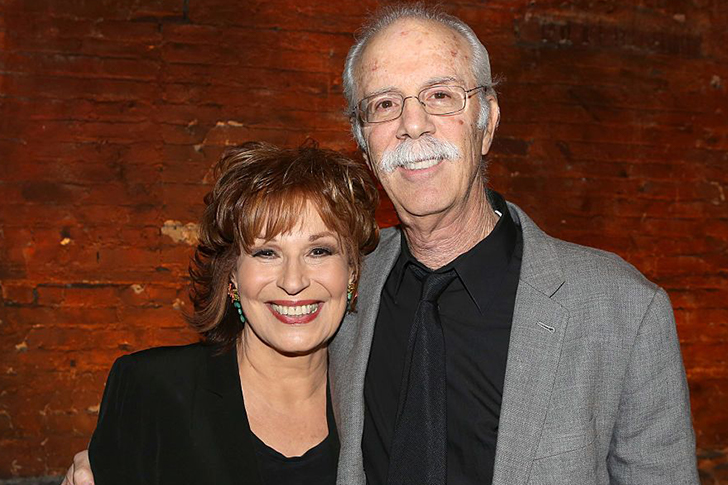 Josephine Behar is a popular TV show host who has been in the industry for decades. She co-hosts the hit ABC daytime talk show The View, which is one of the most popular talks shows today. Aside from hosting, she is a comedian, a writer, and an actress — indeed, she's an incredibly versatile individual despite that she's already in her 70s. Behar has been married to Steve Janowitz since 2011. Janowitz is a retired teacher who has always been on Behar's side since they got married.
Behar and Janowitz prove that celebrity couples can last long by being committed and dedicated to one another. They do not just make business investments together, but also take their time to invest in their relationship, making time for each other despite Behar's tight schedule. Janowitz also served as the second father to Behar's child, Eve, her only child with former husband Joseph.
Joy Reid & Jason Reid

Joy Reid is one of the most influential TV hosts and she's also a highly-respected journalist today. She is well-known as a national correspondent for MSNBC and a political commentator whose opinions are highly regarded. Reid has been married to her husband Jason Reid since 1997. Jason is a film director and an award-winning documentarian whose work credit includes Dirtbag, which won the People's Choice Award in the Banff Mountain Film Competition. Both Joy and Jason have proven that they can excel in their respective fields while nurturing their marriage. They still spend time together as a family even amidst their busy schedules.
After more than twenty years of being together, Joy and Jason have never separated, as far as the media is concerned. Their relationship has withstood the test of time, and the three kids they've been blessed with have only made it stronger.
Kim Novak & Robert Malloy

Veterinarian Robert Malloy might have passed away on November 27, 2020, but Kim Novak's love for him will forever be there. Kim is a retired American actress who gained prominence in the entertainment industry following her biggest film credit of all time, Alfred Hitchcock's masterpiece, Vertigo. Kim was lucky to have been chosen to star in the movie. Since she left Hollywood, she raised horses and painted a lot. Occasionally, she still appeared on-screen, making some films.
For 44 years, these love birds were happily married. Kim enjoyed Robert's great sense of humor. They both loved animals and they own Arabian horses to prove that. According to Kim, the reason why they have lasted for so long was because they had so much in common and that is such a rare find, especially in the entertainment industry. Robert and Kim were such an amazing couple.
Lisa Rinna & Harry Hamlin

Former Days Of Our Lives actress, Lisa Rinna, and three-time Golden Globe nominee, Harry Hamlin, tied the knot in 1997. They may have been married for 23 years but they are still madly in love with each other. In fact, Lisa still takes stunning beach photos with her husband. After all, they are both aging so gracefully. Lisa is more than just a pretty face. In September 2020, Rinna launched her cosmetic company, Rinna Beauty, where she sells Lip Kits, including Legends Only, Birthday Suit, and No Apologies.
They probably did not need a mortgage to pay off their house. After all, this wonderful couple have a combined net worth of $20 million. Lisa and Harry live in their 4-million-dollar Los, Angeles mansion with their beautiful daughters who are both following in the footsteps of their extremely talented parents — Amelia Gray, an actress and model, and Delilah Belle are both 22 years old.
Kristen Bell & Dax Shepard

To this day, Kristen Bell and Dax Shepard are one of the strongest couples Hollywood has ever seen. However, when this adorable couple first met, Kristen did not feel a spark for Dax. Fortunately, it changed. Kristen eventually fell in love with Dax and they have been together since 2007. In 2009, Dax proposed to Kristen. Not a lot of people know this, but before they tied the knot in October 2013, the lovely pair split up for a short while. It was a good thing they patched things up right away. In fact, Kristen re-proposed to Dax in June 2013.
Kristen gave birth to their baby daughter, Lincoln Bell Shepard, in March 2013. Their second child came a year later. In December 2014, Kristen and Dax welcomed Delta Bell Shepard into the world. As of 2021, these love birds have a combined net worth of $40 million — they must have a financial advisor who helps them oversee their growing fortune.
Lisa Kudrow & Michael Stern

Lisa Kudrow, who gained so much recognition for playing the role of everybody's favorite Friends character, Phoebe Buffay, met her husband for 25 long years, Michael Stern, back in the eighties. Michael was still dating Lisa's French roommate. However, as luck would have it, 6 years later, they met again. They began going out and never stopped being friends since then. Finally, after five whole years of dating, they finally had a beautiful wedding on May 27, 1995.
Three years later, Lisa gave birth to an incredible baby boy, Julian Murray Stern. Just like every couple, Lisa and Michael have a secret when it comes to keeping their relationship healthy. They are very committed to making their marriage work. As of 2020, they have a combined net worth of $91.1 million. Lisa and Michael must have great investment properties all over the United States.
Julia Louis-Dreyfus & Brad Hall

Hollywood's sweetest couple, Julia Louis-Dreyfus and Brad Hall, may have been together for 34 years, but they are still madly in love with each other. Three decades doesn't seem so long when you are with the right person. Julia and Brad are famous for starring in the television comedy show Saturday Night Live in the '80s. People assume it was where they met. However, many of you don't know that this adorable pair met back at Northwestern University. They were merely students finishing up their college degrees.
Brad was born and raised in California; the man loves to surf. On the other hand, Julia might have been born in New York, but she grew up in Washington D.C. They might have been opposites in so many ways, but their relationship has lasted this long because they always knew they were meant to be together.
Leslie Mann & Judd Apatow

One of Hollywood's favorite couples, actress Leslie Mann and filmmaker, Judd Apatow is truly an inspiration to many celebrity couples. As of 2021, two decades have passed, and they are still head over heels for each other. During the production of the 1996 film Cable Guy, Judd signed on to produce it. Little did he know that he was about to meet his now-wife, Leslie, during the movie's pre-production. This beautiful pairing was so in love that after just a year of dating, they got married. In Los Angeles, these love birds had a perfect June wedding back in the year 1997.
They now share two beautiful kids, Maude and Iris Apatow. The 23-year-old Maude is their eldest daughter, who was born on December 15, 1997. Another addition was made to their little family when their second daughter, Iris, was born on October 12, 2002. Their kids followed their parents' footsteps in the entertainment industry, and they now have promising acting careers. Leslie and Judd have a combined net worth of $150 million, so they must have already taught their children a thing or two about financial planning.
Lisa Bonet & Jason Momoa

Celebrities Lisa Bonet and Jason Momoa have one of the sweetest love stories in the entertainment industry. Lisa was one of the lead stars of the critically acclaimed television series, The Cosby Show. On the other hand, Jason was only eight years old when he first laid his eyes on Lisa from a television screen. Eighteen years later, the woman of his dreams finally became his. Lisa might be 12 years older than Jason, but he is just smitten with her.
Jason finally got a chance to meet the girl of his dreams in 2005. Lisa could not help but fall for his now-husband because he was so determined to win her. This lovely pair started dating shortly after. However, it was not only in 2017 when they decided to tie the knot. Jason is also close to Lisa's daughter with Lenny Kravitz, Zoe. As of 2021, they already have a staggering net worth of $14 million; they probably even have no use for credit cards.
Leonardo DiCaprio & Camila Morrone

Academy-award winner Leonardo DiCaprio, one of the highest-paid actors in the world, and Argentine-American actress and model Camila Morrone are still going strong despite their 23-year age difference. These studded stars have been dating for over three years now, and it seems like they are in it for the long haul.
Oddly enough, when this pair first met, Camilla was just 12 years old. If you don't think it's strange enough, Al Pacino, Camilla's stepfather, and Leonardo's long-time friend introduced them. It's incredible how these two are making it work. After all, they are in a severe relationship. We might hear wedding bells soon! Leonardo would not mind dipping into some of his investment money for a massive wedding because of his jaw-dropping net worth of $260 million. In addition to that, Camila has a $2 million net worth, so they are covered.
Kirk Douglas and Anne Buydens

From 1954 to 2020, the late Kirk Douglas and Anne Buydens have been such an inspiration to many aspiring celebrity couples who are in it for the long haul. Anne was a philanthropist, and a film producer, one of her most significant accolades was the Jefferson Awards for Public Service in 2003.
Kirk and Anne have been married for 66 long years. The degree of love these love birds have is incredible ever since they got married in May 1954. Before Kirk passed away on February 5, 2020, at the age of 103, he won a lot of awards for his incredible performances as an actor. Kirk was an Academy award winner. Anne was always by his side through all of his success as a leading box-office star back in the fifties and sixties. They share two children, Peter and Eric. Kirk had two other sons, Joel and Michael, from his former wife, Diana Douglas, a fellow Hollywood actress.
Lee Majors & Faith Majors

One of Hollywood's biggest-A list couples, Lee Majors and Faith Majors, are happier than ever. For 23 years, they have powered through despite their fair share of ups and downs, including them briefly splitting up in 1982 and their 45 years' age difference. Lee Majors is already 80 years old, and Faith is 45, and it doesn't seem to bother them at all.
Lee and Faith first met through a friend from Florida. They were at a dinner party. At the time, Lee was already considered a big name in the sixties. He was popularized for his starring roles in the critically acclaimed films, The Fall Guy and The Six Million Dollar Man. However, he still had to send a wingman over to ask Faith for Faith's phone number. It was during the 1995 Super Bowl when they first dated. They have a combined net worth of $15 million. Lee and Faith must be doing some financial planning to protect their growing assets.
Kyra Sedgwick & Kevin Bacon

Hollywood's most prominent success love stories will have to be the long-lasting marriage of celebrities Kyra Sedgwick and Kevin Bacon. Recently, they just celebrated their wedding anniversary together for the 32nd time. After all, since September 4, 1988, these love birds have been inseparable. On their wedding day, Kyra did wear one of the most beautiful wedding dresses ever. She wore a long-sleeved crocheted and high-necked dress that just screamed, awesome. Meanwhile, Kevin wore a plaid suit and matched it with a white shirt and a cute polka dot tie.
They ought to give credit for the PBS version of the play Lemon Sky by Lanford Wilson because if it weren't for this project, they never would have met. Kyra and Kevin now share two incredible and grown children. Their eldest son, Travis, is already 31. Sosie, their daughter, already turned 28.
LeBron James & Savannah Brinson

Professional basketball player LeBron James is one of the most iconic superstars in the world of sports. Apart from his undeniable success as an athlete, LeBron also won in love. He is fortunate to have met the woman of his dreams in 2002. Savannah Brinson is LeBron's beautiful high school sweetheart. He was only a rising star in basketball at St. Vincent-St. In Akron, Ohio, Mary High School bumped into Savannah, a softball player and cheerleader from LeBron's rival school. They had their first date at Outback Steakhouse.
These love birds have been together for more than two decades now. LeBron asked Savannah's hand in marriage back in 2011 in one of the most romantic countries on earth, France. They finally tied the knot on September 14, 2013, in San Diego. They exchanged vows in the presence of 200 A-list guests.
Savannah gave birth to their daughter, Zhuri Nova, on October 22, 2014. They also share two sons, Bryce Maximus and LeBron Jr., as of 2021. In case you did not know, this pair has a combined net worth of $480 million. They must have property investments all over the world.
Keith Richards & Patti Hansen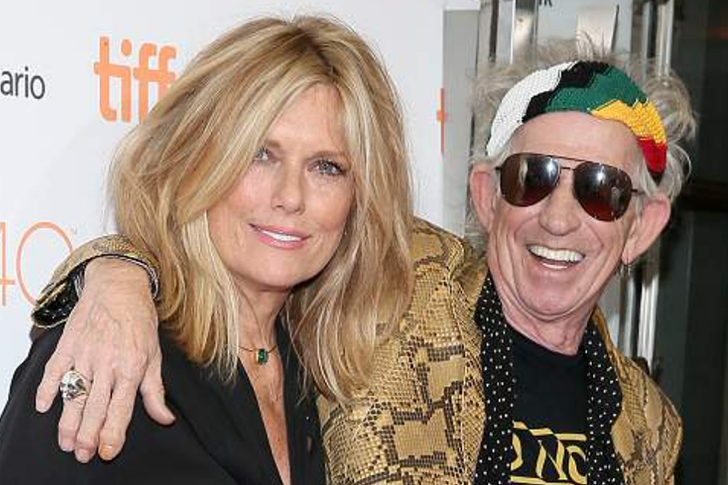 Ever since these love birds got together, they became inseparable. For 37 years, Keith Richards and Patti Hansen have been happily married, proving to the world that celebrity relationships do not easily break as popular belief would have it. The Rolling Stone guitarist married Patti on December 18, 1983. This lovely couple now shares two beautiful daughters, Theodora and Alexandra. This lovely couple's kids are already in their thirties.
Keith met Patti while she was celebrating her 23rd birthday in 1979. However, it was not until Keith's 36th birthday that they became inseparable when they started talking to each other. They have a combined net worth of $340 million, and these love birds must have a financial advisor who helps them oversee their assets. The former supermodel and the rockstar are just an inspiration to a lot of Hollywood couples out there.
You've Reached The End